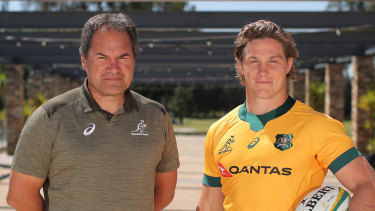 Rugby's Australia's best chance of being able to fill the void of major partner Qantas at the end of the year is if the Wallabies improve their performances.
Advertisement
Scans are in on the star Wallaby's injured hip flexor and he is now in doubt for the clash against New Zealand.
The Brumbies playmaker says he will let his football do the talking when he links with the Wallabies this week as discussion turns to whether the 20-year-old would be ready for Test rugby.