Giants untroubled by Netball Australia's financial woes
GWS Giants captain Jo Harten says Netball Australia's financial troubles aren't "something for me to worry about right now", as she focuses on her side's Super Netball minor semi-final against the Magpies on Sunday.
Fronting the media on Friday, the goal shooter was hit with a barrage of questions about the future of the game, after it was reported on Friday that NA had suffered a loss of $7.2 million during the past two years.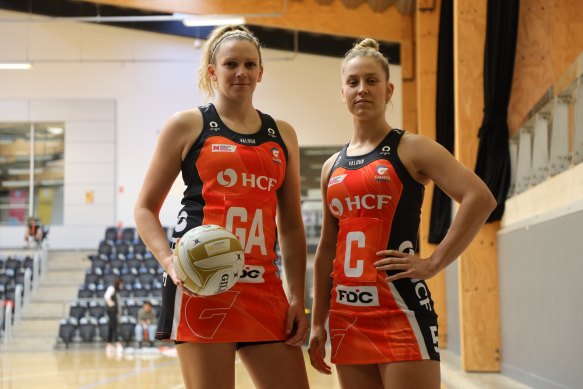 Harten said that as a member of the players' association, her job was to improve the whole of the game – but as an athlete, her only role was to worry about what's happening on the court.
"As a player, I don't have any control over that [NA financial problems]," said Harten, who pointed out that the Giants are owned by Netball NSW, not NA.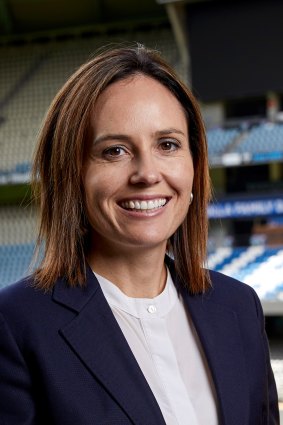 Netball Australia CEO Kelly Ryan said that the organisation was exploring alternative revenue streams and commercial opportunities to improve its financial position, one of which may be sponsorship from gambling organisations.
"The reality is that gambling sponsorships are very significant and very lucrative in sports," Ryan told ABC breakfast radio on Friday.
"We have a strong plan, we have a new three-year strategic plan that focuses on the things that the sport is absolutely great at. Our vision is centred around what we are already known for, and that's the No.1 sport for women and girls, the No.1 netball league in the world and the No.1 world-ranked team."
Ryan's comments come after News Corp reported that about $4m of NA's debt had to be paid back before the end of the next financial year.
"It is a lot of money, we definitely know that, especially for a sport of our size, which is incredibly large from a participation point of view," Ryan said.
"The loans are now attributed to two years of COVID impact, and those decisions were made to make sure that the sport at all levels could survive and thrive."
The sport's financial difficulty comes despite the organisation having received government funding to keep the game afloat, which included two grants worth about $2m each.
When asked about the potential of gambling sponsorship to become part of the game's revenue, Harten said her stance was neutral.
"I don't have a firm stance on gambling sponsorships ... like I said, my main role as a player is to perform on the court."
Both Ryan and Harten agreed the game needed to be nourished as a grassroots level to expand participation and financial success.
To achieve that, Ryan said netball needed to connect players and fans with elite athletes to "create better consumer products", and support men's participation in the sport, an area which has already seen expansion.