'Bit of a mess': Boxing politics threatens Tszyu's world title shot
Tim Tszyu's world title fight against Jermell Charlo is in jeopardy after it emerged the undisputed champion had also agreed to fight Russian Bakhram Murtazaliev as his next opponent.
Just days after Tszyu's camp and Charlo's handlers had reached a financial agreement to make the bout happen - only the time and location was yet to be determined - it emerged Charlo had also struck a deal to face Murtazaliev, the IBF's mandatory challenger.
Tszyu, as the WBO's mandatory challenger, believed he was poised to challenge Charlo as part of a bid to become just the ninth undisputed world champion across all weight divisions since the four-belt era began in 2004.
However, Big Fight Weekend has reported Murtazaliev claims to have a binding deal to fight Charlo next that takes precedence over Tszyu's agreement.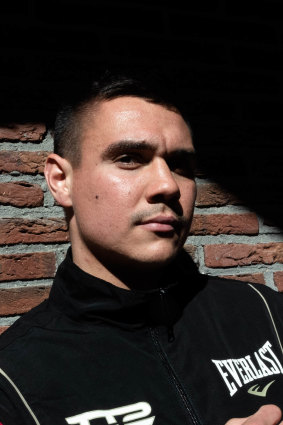 Tszyu's promoter, Matt Rose of No Limit, was blindsided by the latest development.
"We've agreed to fight Charlo, I can only go off what we've done," Rose said. "I don't know anything in relation to a deal with Bakhram. We're trying to work this out ourselves.
"Is it a concern? We don't know the circumstances, so I can't comment on that. We understand his position as well - if they have a deal in place and we have a deal in place, it's a bit of a mess.
"We have no control over it." What happens next remains unclear and there could be several outcomes: Tszyu may indeed get to fight Charlo for all four belts; the pair may instead fight for all but the IBF title; or Tszyu may have to wait to fight the winner of Charlo-Murtazaliev. If the latter happens, it may force Charlo to relinquish his WBO strap, which could result in the Australian fighting for the vacant title. Should that eventuate, he will likely take on Briton Liam Smith, who is ranked No.2 in the WBO rankings.
However, nothing is clear in the murky world of global boxing politics. "From our understanding we are [next to face Charlo], but we're not sure where things are at," Rose said. "We're trying to work it out."
In an interview with ESPN Knockout, WBO President Francisco Valcarcel confirmed Tszyu-Charlo was going ahead. However, Big Fight Weekend obtained a letter, sent to Valcarcel, Tszyu and Charlo's handlers, reminding them of the deal struck with Murtazaliev on January 22, before the American had unified the super-welterweight division.
"There exists a contract for Jermell Charlo to fight against Bakhram Murtazaliev and it appears that the WBO is interfering with that contract and with the prospective economic advantage of Bakhram Murtazaliev," wrote Pat English, the attorney acting for Murtazaliev's promoter.
"In order that there be no dispute regarding the Charlo-Castano rematch certain promises were made, in writing, by both Jermell Charlo and TGB Promotions … Indeed, there is a contract and a substantial sum of money in my trust account for the fight."