Opinion
Heaven help my heart – and my best friend's too
"Heaven help my heart/ Because it's a lot like me." I've been a bit of a Tina Arena fan lately. I've not been feeling fab and I've been having lots of tests.It seems there is something serious to investigate. I won't know for sure until the test results come back, but it's possible I might even have had a heart attack. I fit all the criteria for a heart attack in women, and, dare I say it, the symptoms are nowhere near as dramatic as they are in men.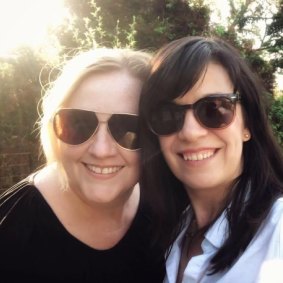 One of the most surprising and shocking facts I've learnt is that emotional stress can play "a big role" in triggering heart attack symptoms in women, according to non-profit group Heart Support Australia. I had no idea my emotional heart and my physical heart were that closely connected. "Heaven help my heart, because it's a lot like me" indeed.
The sudden death of Labor senator Kimberley Kitching from a heart attack in March, at age 52, prompted me to see a doctor. I was initially told I was not sick enough, then that I had depression. But when I recorded my own pulse and blood pressure, I was referred to a cardiologist, who took me seriously.
As I was contemplating all this, I received a message from one of my besties: "just letting you know I got some results back today ... apparently there was a dip in one of the lines which has been reported as a previous heart attack".
How does this happen? I'll tell you how. Because even though we are good at taking care of other people, women in middle age are not so great at advocating for themselves. We can miss the signs of heart "events" – even if we are aware they exist – because we are so often overlooked and dismissed. I was even getting dirty looks for using the tiny carpark at the doctor's the other day, because I didn't have a toddler or a cane. Women in their activewear couldn't possibly need a bit of help too, right?
Which brings me back to Tina Arena. Wouldn't it be good if women's heart health was put on the radar in the same way breast cancer was after Kylie Minogue's diagnosis? The increase in breast cancer awareness back then was so pronounced it was called The Kylie Effect.
Given the role emotional distress plays in our heart health, wouldn't it be good if we had a Heart Foundation campaign that features Tina Arena's song. You'd let them use it, wouldn't you Tina?! We need to put our heart health on our radar and be vigilant about taking care of it. Let's look after ourselves. Call it The Kimberley Effect.
Sharon Smith is a former journalist.