---
A survey released by Swinburne and RMIT universities indicates a significant rise in paramedics looking to leave the profession, and growing signs of burnout and exhaustion.

Australia's foreign minister has made a memorable return to the Malaysian city of her birth and hopes her south-east Asian heritage will be an asset.
China called NATO a source of instability, but Anthony Albanese said the summit had succeeded in reasserting the rules-based international order.
Their calls for change are serious but for some young Victorians, debating in Youth Parliament has felt like "being in the Ministry of Magic".

Justin Trudeau appeared to either forget the Australian PM's name or perhaps be more familiar with Albanese - referring to him as "Tony".
The EU's decision to ban the sale of all new cars and vans powered by fossil fuels within 12 years will ratchet up pressure on Australia to raise its lagging fuel efficiency standards.
The first draft selection in the history of the Swans' AFLW side, Montana Ham, will wear the No.18 guernsey in honour of her late father.
The rivalry between Neil Kerley and Ted Whitten was one of the animating forces in the heyday of state of origin.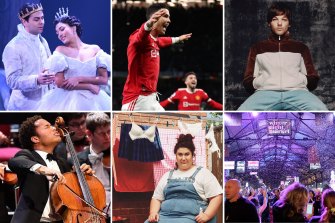 Varied events throughout July in Melbourne (and surrounds!) will make even the coldest of days seem a little warmer.
A video showing the safety routine flight attendants do at their hotel includes checking in the wardrobe to see if anyone is hiding there.
The renowned architect designed the Camberwell residence as his family home, but the most recent owner tried several times to remove it from the heritage register - and lost.
Seven West Media has made a fresh legal attempt to blow up its $450 million media rights deal with Cricket Australia.
Seven never actually terminated the pre-discovery legal action first lodged in 2020 and Cricket Australia always reckoned Seven would likely return to the nuclear, legal option. Why?

Congressional hearings into the January 6 Capitol riots reveal the full dangerous mayhem of the last days of Donald Trump's presidency. And there's more to come.


The Chinese president arrives in Hong Kong to cement Beijing's control and farewell CEO Carrie Lam. But he'll have to live with the virus while there.
Advertisement
Robert Weide was 23 when he first approached Kurt Vonnegut about making a documentary. They went on to develop a remarkable friendship.
Nobel laureate Kazuo Ishiguro rescued a dream for the team that brought us Ladies in Black.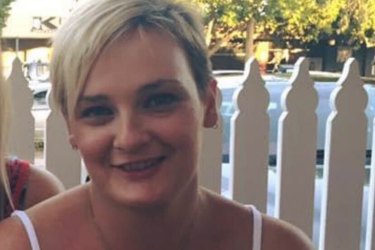 A woman who smoked cannabis and then crashed her car, killing her sister and brother-in-law, has avoided jail.
College Dropout Burger owner Mark Elkhouri was forced to paint over a Kanye West mural, and change meal names and the logo at his Melbourne business.

A man was shot dead on the street on Wednesday night, but police don't believe it is related to recent gun crimes in Melbourne.

In two weeks, 204 young people were targeted with more than 5000 "dark marketing" ads for harmful products in their social media feeds.

The state's police commissioner said the bombing was an outrageous crime against justice in Australia and his thoughts were with the victims' families.
Updated
Melbourne will turn their attention to out-of-contract stars Luke Jackson and Angus Brayshaw after successfully securing midfield bull Clayton Oliver on a mammoth seven-year contract worth more than $6 million.
Tributes have poured in for the former footballer who has died at 88 in his home state.
The review, to be led by respected former Health Department chief Jane Halton, will examine the deals struck by the former government to purchase vaccines and therapeutic treatments as well as current supplies and future needs.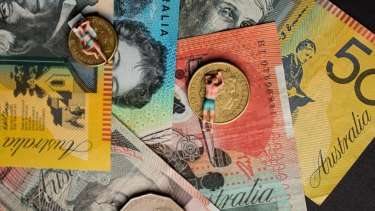 The superannuation guarantee, which is the minimum rate of super employers must pay to employees, will rise from 10 per cent to 10.5 per cent on Friday.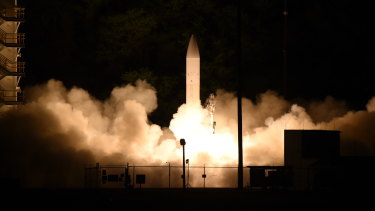 It's the second unsuccessful test flight of the prototype weapon Conventional Prompt Strike that is to rival Russian, Chinese and North Korean weapons.
Got a news tip?
Share information with our journalists securely and confidentially. Learn more
Advertisement
A new report reveals the features that help homeowners sell faster, fetch a price premium, and save money on their running costs.
Property prices are falling and potential buyers may not need to save up as much for a deposit, but their monthly mortgage repayments are only set to get higher. Will buyers be ahead?
People-pleasing is something most of us can identify with, but putting the happiness of others over our own comes with a cost.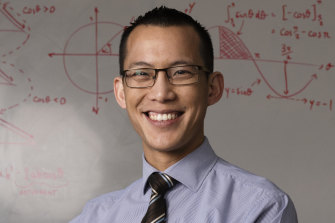 The maths guru's popular YouTube channel has led to books, a TV show and appearances on everything from Play School to Australian Story.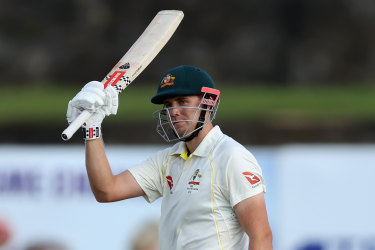 Usman Khawaja fell 29 runs short of another century before Australia secured a first innings lead on day two in Galle after a lengthy rain delay.

I've got no doubt that Brodie Grundy has helped Darcy Cameron develop in his absence. But now it's time for him to take a leaf out of his understudy's book.